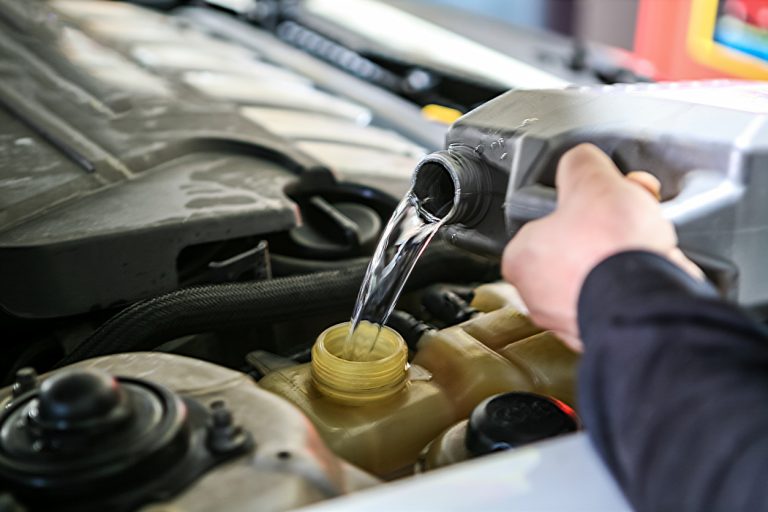 Three Fluids to Check this Month
In order to run smoothly, your vehicle's engine is dependent upon countless moving parts and fluids. Just like the components in your engine, vehicle fluids need to be tended to regularly in order to ensure they're in good working order and can perform their particular functions at a high level.

With that in mind, here are three fluids you might consider having checked and potentially flushed this month as you hit the road here in Alabama:

Antifreeze/Coolant. This invaluable fluid can appear to be in good shape for a significant amount of time as it typically maintains the same bright green hue it had when it was first installed for a while. Worn out or contaminated antifreeze/coolant can lurk at the bottom of your system though, and when this older fluid courses through your engine it can cause costly corrosive damage.

Motor Oil. As a rule of thumb, you should have your oil changed every 3,000 miles or so but it's not a bad idea to have a mechanic check your levels and consistency before hitting this deadline. If you go beyond the 3,000-mile threshold without getting an oil change done, the oil in your vehicle will thicken and become unable to properly lubricate your engine which will lead to major problems.

Transmission Fluid. If your vehicle's transmission fluid is red-clear in color, it's most likely in good shape. If it's a darker shade of red, your transmission could be in trouble. Your transmission fluid should typically be changed out every 20,000 miles or so, but you should monitor its coloration closely to see if this should be done sooner.

While they might not be the first thing that comes to mind when you think about your vehicle's health, its fluids are vital to your engine's ability to properly run. By staying on top of your fluids' flush and top-off schedules, you'll be preventing damage to key engine components and avoiding any potential breakdowns. Be sure to call Melton Automotive at 205-663-6088 to set up a preventative maintenance plan for your vehicle that includes all mechanical fluids!
https://meltonautomotive.com/wp-content/uploads/2020/09/iStock-675259540-768x512-1.jpg
512
768
melissa
https://meltonautomotive.com/wp-content/uploads/2022/06/logo-300x78.png
melissa
2020-09-07 15:18:53
2020-09-07 15:18:53
Three Fluids to Check this Month