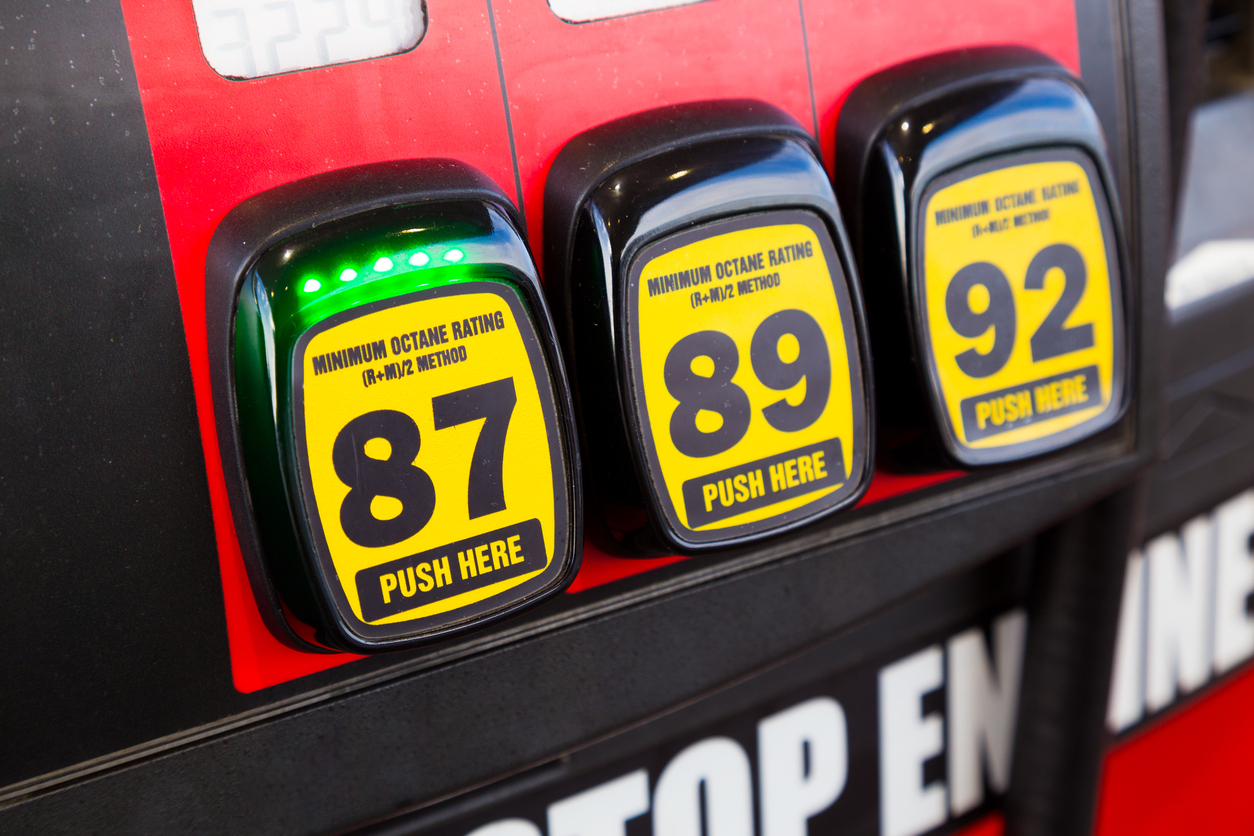 Making the (Octane) Grade
When you pull into a local gas station in Shelby County to fill your empty tank, it may be tempting to reach for the fuel with the lowest price tag. After all, how can one little number be so important?
But reaching for the regular grade isn't always the right choice. Here are a few FAQs we get about octane rating:
What do the numbers on the gas pump mean anyway?
The numbers on a pump indicate the octane rating of the fuel. This rating (87, 89, 93, etc.) relates to its ability to be compressed in the engine without igniting prematurely.
In a typical engine, gas and air are combined in the cylinders then compressed into a smaller volume. Once compressed, the fuel is ignited with a spark plug to create the combustion that powers your vehicle.
But different engines compress the gasoline and air at varying ratios – high performance engines often have higher compression ratios that gives it more horsepower.
The octane grade relates directly to the compression in the engine. Higher octane gasoline can withstand more pressure and compression without spontaneously igniting.
Can I use the cheaper gas to save money?
When the fuel ignites on its own (during compression instead of with the spark plug), you'll notice a knocking sound in the engine. Did you recently fill the tank? You might be using the wrong grade of gasoline.
If you notice this sound, bring your vehicle into our shop right away. Pre-ignition can damage the engine, so catching the problem early can help prevent further damage and costly repairs.
Uncontrolled combustion inside the cylinders can cause severe engine damage. Using the lowest grade of gasoline might save you a few pennies now, but it'll cost you much more when you have to repair or replace your engine later.
Is so-called "premium" fuel better for the engine?
Higher octane or "premium" fuel will not boost the performance of your vehicle. If you put 93 grade fuel into your engine that calls for 87, you won't see any increase in power, speed, or performance. Horsepower comes from the engine, not the fuel.
It's always best to use the grade of fuel recommended in your owner's manual. The manufacture can calculate the best octane rating based on the compression ratio and running temperatures inside your engine. Use the recommended fuel – if your engine calls for regular, there's no need to pay more for premium!

Will I ever need to change fuel types?
As your car gets older, you may notice changes in its performance. If you notice knocking or pinging as you drive, you may need to consider putting in a higher octane. Carbon deposits inside the cylinders can raise the combustion ratio, requiring higher octane. However, with proper care and maintenance, you can keep your engine in its best condition to keep running as it was designed!
Services like regular oil changes, cooling system flushes, fuel injection cleaning, and motor vac will keep your engine in good shape for a long and healthy life. Stop by our shop regularly to make sure its preventative maintenance is being taken care of.
If you have any questions about the right gasoline for your vehicle, different fuel types, or the services needed to care for your engine, be sure to call our team of auto experts at (205) 663-6088 or click HERE to schedule an appointment at our Alabaster location!
https://meltonautomotive.com/wp-content/uploads/2018/11/iStock-459983059.jpg
836
1254
melissa
https://meltonautomotive.com/wp-content/uploads/2022/06/logo-300x78.png
melissa
2020-11-02 15:41:12
2020-11-02 15:41:12
Making the (Octane) Grade