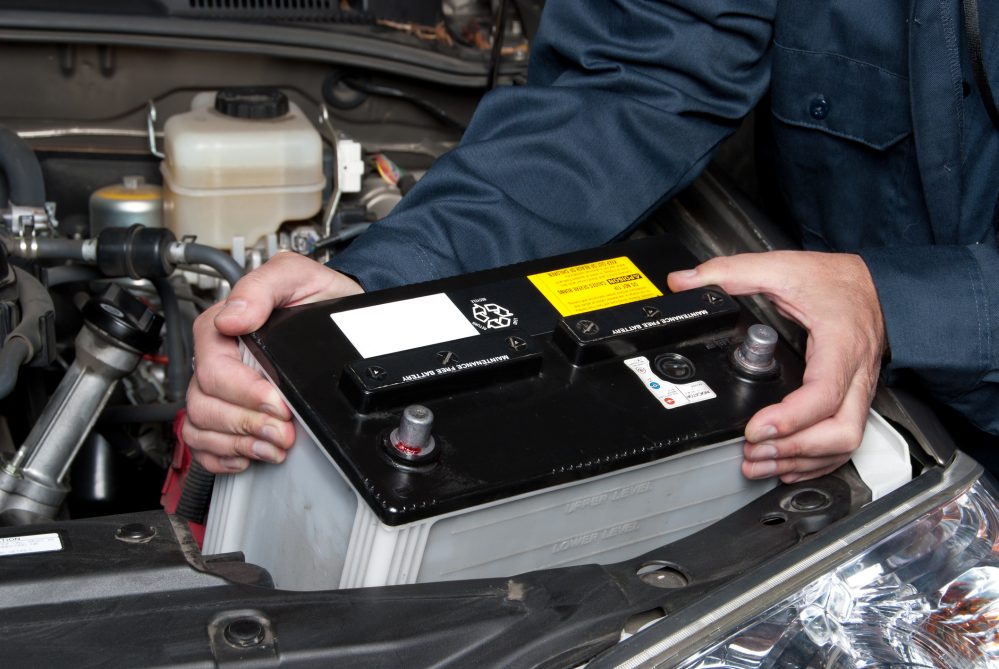 Keep Your Battery Running in the Summer Heat
It's May which means summer is right around the corner and with that comes more heat for your vehicle's various components to deal with – including your battery.

Higher temperatures may help out with your battery's capacity, making turning the engine over easier, the extra heat can also expediate the deterioration process for your battery as its current conduction grids will erode at a quicker rate which reduces the unit's lifespan.

The rate of "sulfation" – the build-up of lead sulfate crystals – is also increased with higher temperatures. When your battery becomes sulfated, its charging power is affected and its cranking power is reduced.

Here are a few tips to avoid battery problems this summer:

Go Premium. Using a high-quality batter such as an Absorbent Glass Mat (AGM) will cut down on the risk of sulfation or other issues such as parasitic drain.

Keep it Cool. By simply parking or storing your vehicle in a temperate location such as a garage, the life of your battery can be extended significantly.

Stay Active. An inactive battery will be more susceptible to parasitic drains so be sure to start your engine regularly and keep the juices flowing.

Power Electronics Down. Electronics are the main cause of battery drainage so make sure that your electronics are properly shut down when you exit your vehicle.

Charge! Batteries need to be charged properly in order to ensure they'll sustain themselves for the length of their expected lifespan so be cognizant of your unit's charge level and add some juice if need-be.

Your vehicle's battery is critical to its health so be sure to follow the above suggestions this summer to keep your car running optimally. Give our ASE-certified technicians a call at 205-663-6088 if you have any further questions or if you'd like to schedule an appointment!


https://meltonautomotive.com/wp-content/uploads/2019/03/iStock-106545560-e1553110107422.jpg
669
999
melissa
https://meltonautomotive.com/wp-content/uploads/2022/06/logo-300x78.png
melissa
2020-05-03 20:24:32
2020-05-03 20:24:32
Keep Your Battery Running in the Summer Heat